Alsager pupils praised for their design for the skateboard project in Milton Park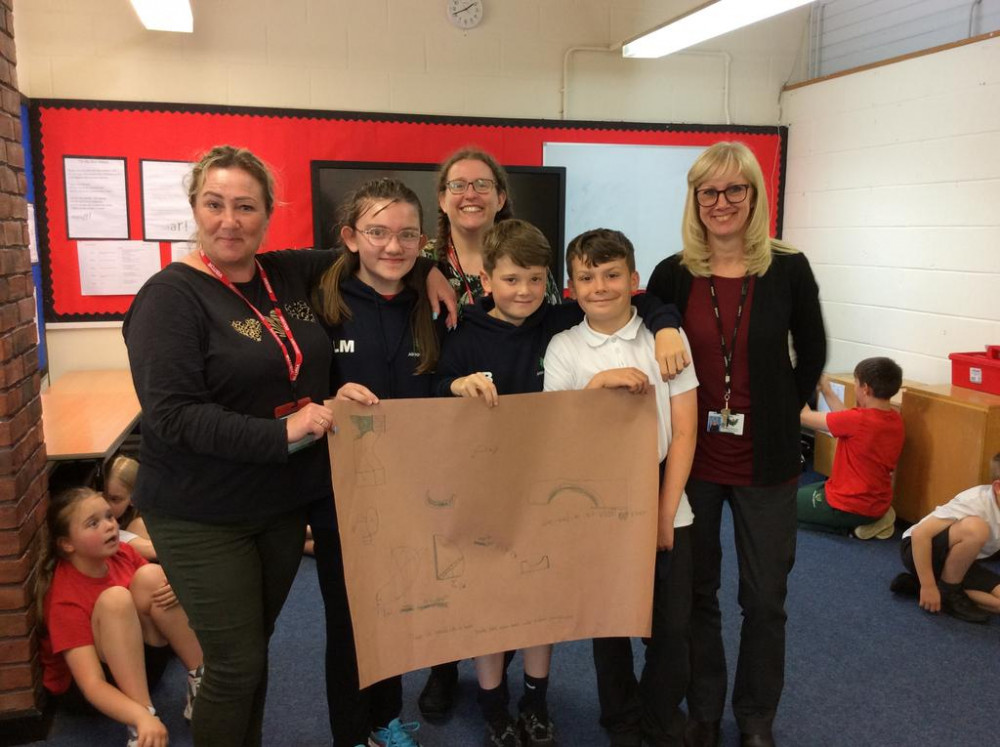 A skateboard scheme in Alsager's Milton Park looks set to have some young input – thanks top talented children at a primary school in the town.
Alsager Highfields Primary School Council and junior safeguarding team were tasked to come up with designs for the scheme.
And the pupils have been praised by the Alsager Skateboard Park committee for their thoughtful work and designs for the new Milton Park Skateboard Park.
One of their designs was selected to be included in the new design – much to the delight of children and staff.
Mrs Henshall, Assistant Headteacher at Highfields said: "This has been a great experience for our children to be part of a real community consultation process to help improve our local area for our children.
"Paula Bancroft, from the Alsager Committee, said she was blown away by our childrens' confidence and thoughtfulness.
The winning design was created by Lexie, Jimmy and Lance.
Lexie said, "I cannot believe my actual design has been chosen to be really made in the new park!"
After having a sneak peek at the first design created so far, the school are now looking forward to cutting the ribbon at the official opening when the project is completed.
Carnival goers to Saturday's Alsager Carnival will be able to see the plans at a stall at the event detailing the plans for the skateboard park.
Alsager Nub News wishes everyone involved in this project every success.