Alsager dog trainer offers 'Training Tips ' - thinking about our dog's stress zones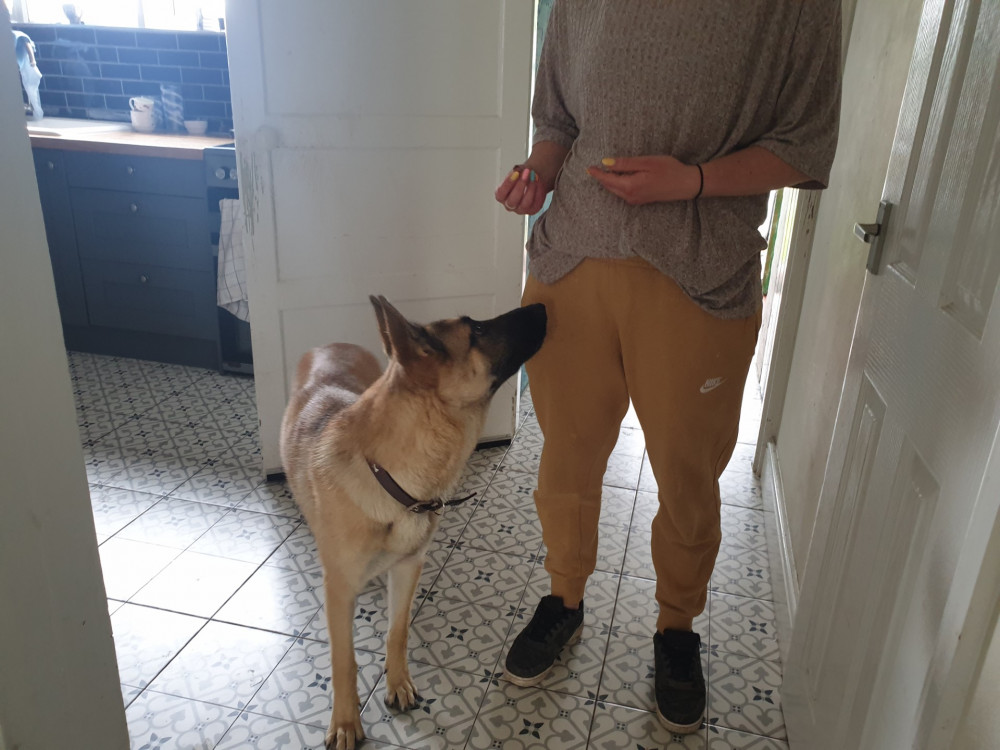 Do you need some help training your pooch? (Photo: 'All to Play For')
It's time for some top tips from Alsager's, 'All to Play for'.
Owning a dog isn't always easy but top dog trainer, Alsager's Julia Hawkins, from Linley Grove is a font of knowledge on the subject.
Julia, a former maths teacher, uses concept training which helps dog owners to see how they can reshape their dogs' brains using games.
And there Julia, who offers tips on her blog https://alltoplayfor.co.uk/blog/ as well as other help and contact details on her website at https://alltoplayfor.co.uk/ shares some special tips for your pooch.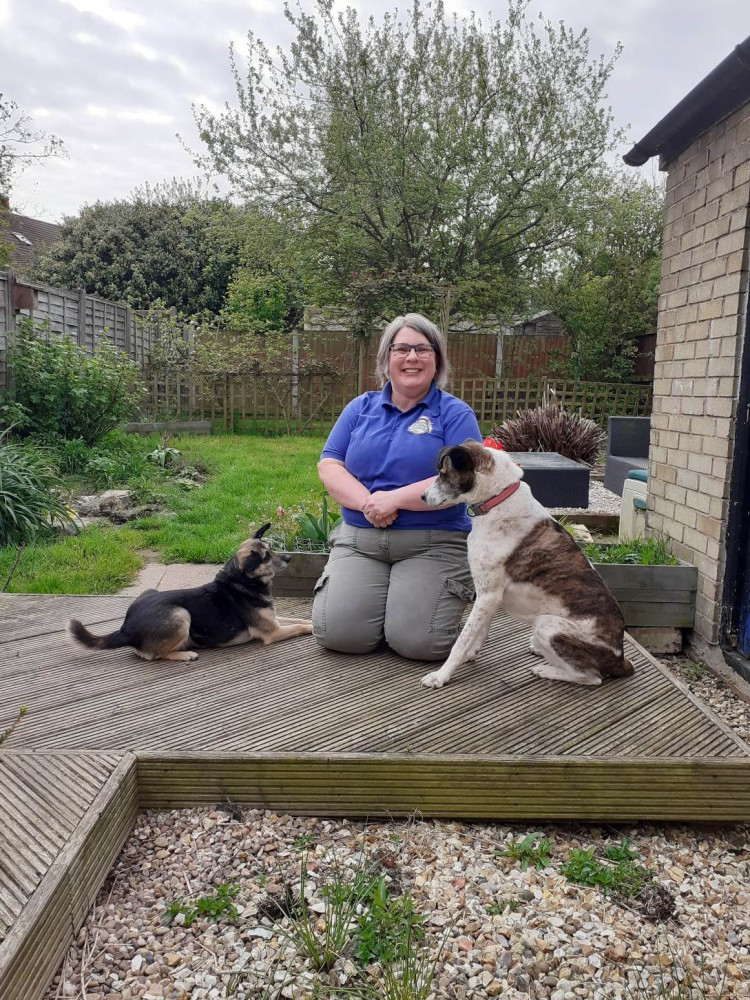 Julia with her two Romanian rescue dogs. (Photo: Deborah Bowyer/Nub News)
'Training Tips' advice
This week, Julia is thinking about stress zones.
"We know that when we are really stressed, it's really difficult to learn anything - our brains go into that "just need to cope" state which stems from the sympathetic nervous system which controls the fight / flight / freeze reflex. The same goes for our dogs.
"A really useful tool for training can be thinking in terms of stress zones - remembering that stress can be positive as well as negative.
"The red zone is the zone where your dog really can't think any more - it's as if their brain has totally left their skull.
"Examples of this could be close to a dog - for a reactive dog it's the distance where you know they are DEFINITELY going to react either by barking or lunging or by bouncing with excitement.
"In terms of training this zone needs to be avoided. Your dog won't learn anything at all in this zone. The amber zone is a bit further away where your dog is definitely aware of the distraction and is able to choose whether to react or not - sometimes they will but often they won't.
"Training in this zone can be extremely effective but should be kept to short sessions to ensure that it's not overwhelming for your dog.
"The green zone is where your dog is relaxed and can focus on you. For some dogs there is no green zone outside of the house. For some it could be two fields away from another dog. This is the zone where we can teach our dogs new skills and help them to reshape their brains so that they are better able to cope with stressful situations."
Annoyingly, the zones change size depending on what has happened prior to the situation, how the dog is feeling and many other factors so being aware of your dog's body language is vital, say Julia.
"Often I hear that dogs "just won't listen" when out for walks. Thinking in terms of these zones can be really helpful when trying to understand why. It's not just our dogs being stubborn or disobedient, it's that their brain chemistry is putting them in a state where it is impossible for them to learn.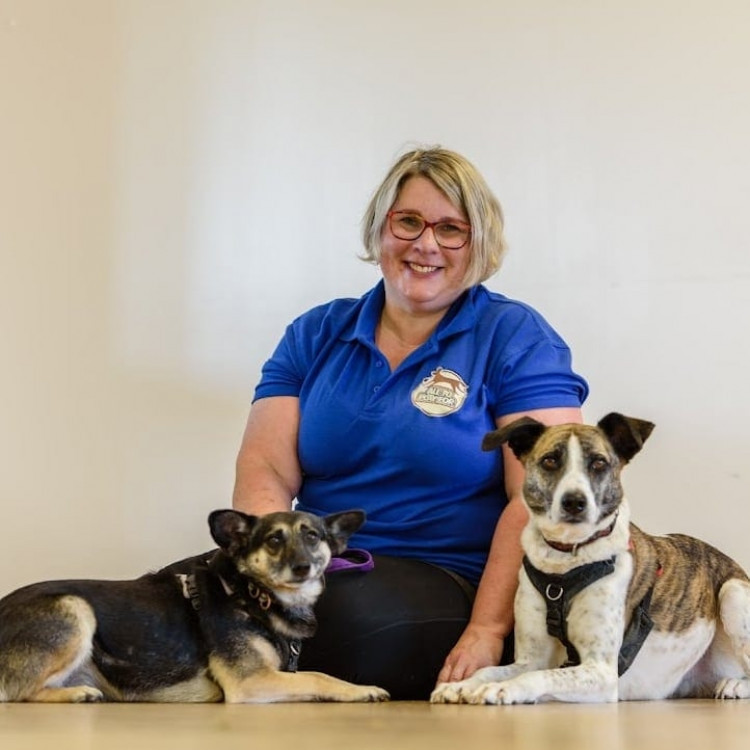 Julia with her two Romanian rescue dogs. (Photo: Julia Hawkins)
Interested in finding more about 'All to Play For'? Julia also has a Facebook page https://www.facebook.com/alltoplayfordogtraining and can be contacted on 07913 757304.
You can also read our launch article on Julia here
New alsager Jobs Section Launched!!
Vacancies updated hourly!!
Click here: alsager jobs