Meet the faces behind The Mere Inn which is renowned for its warmth and hospitality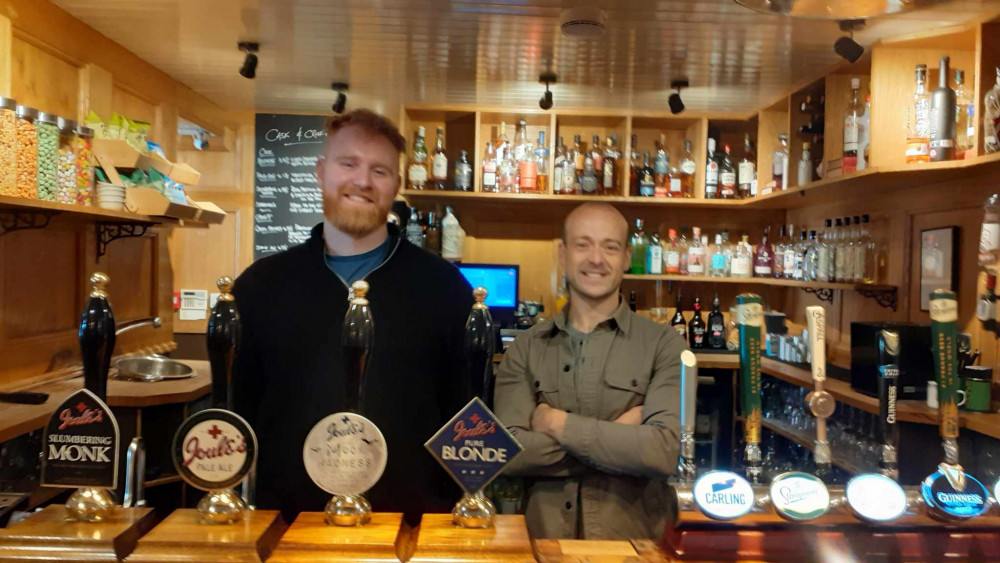 The Mere's Aron Donnelly with licensee Charlie Charlesworth who has had the popular pub for 10 years. (Photo: Nub News)
Paying a visit to The Mere Inn in Alsager is more than just dropping into your favourite 'watering hole'.
For the quaint pub, named after the town's famous mere, a small lake that's been there since before medieval times, is full of hidden treasures.
The pub has a beautiful outside heated area, a hidden gem created during Lockdown, which is now a comfortable place to sit and relax.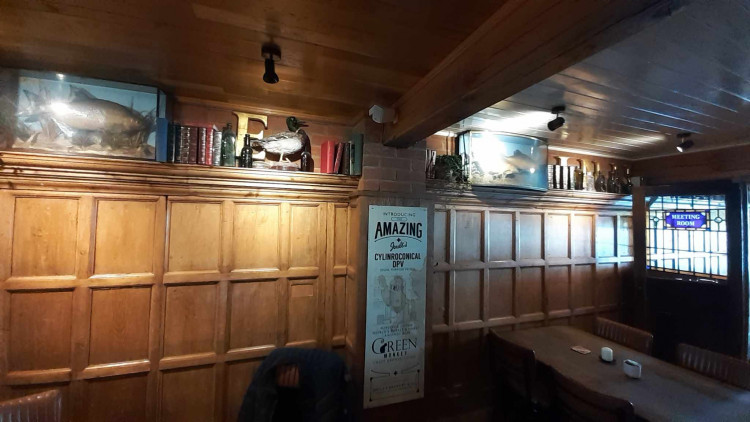 Fishing memorabilia is a nod to town's nearby lake which The Mere is named after. (Photo: Nub News)
Inside, there's a gorgeous Victorian charm which includes some angling memorabilia – a nod to its nearness to the small lake in Alsager's centre.
It's a pub that attracts people of all ages, which is just as licensee, Chris Charlesworth, aka Charlie, wanted to create.
The quaint inside of the historic building might be packed with customers wanting a traditional atmosphere while outside might be packed with a different crowd.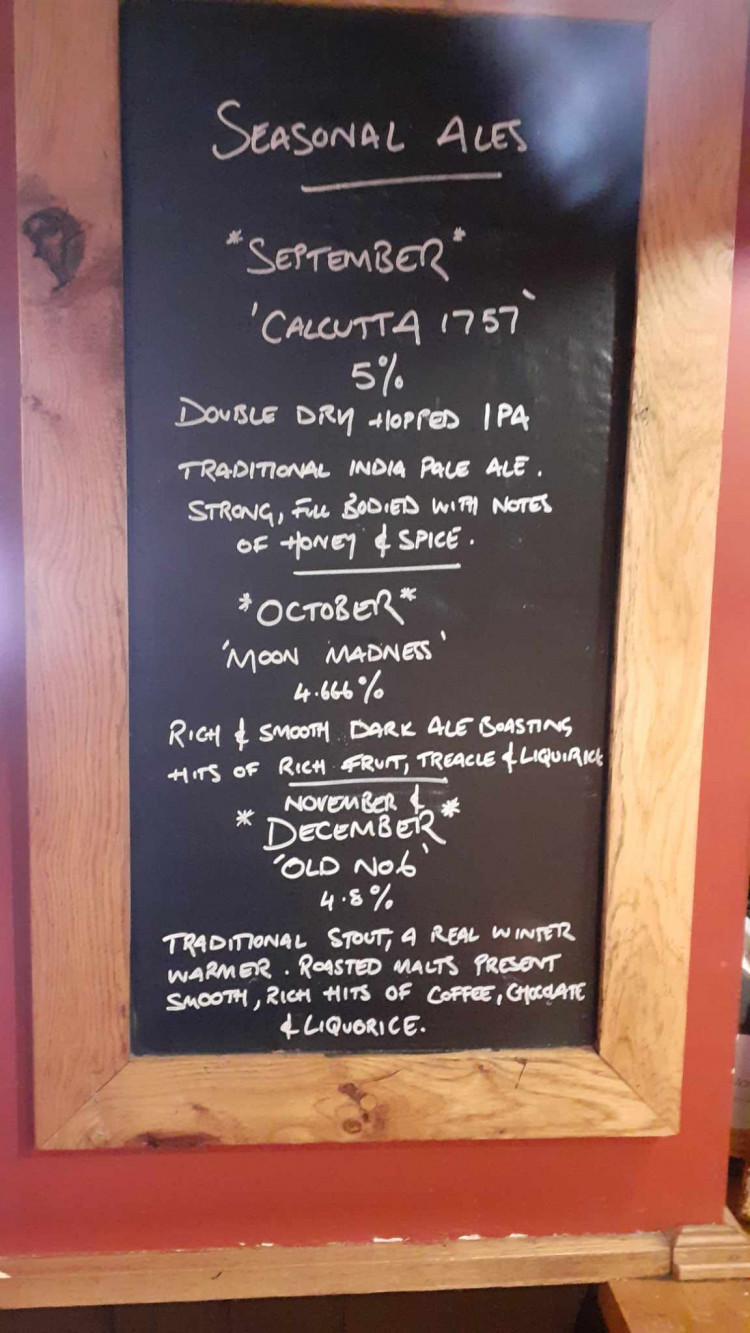 An array of ales to tempt tastebuds! (Photo: Nub News)
Charlie took over the helm of the Joules pub 10 years ago and has added his knowledge and business acumen to the popular pub.
"It's what I would call timeless," said Charlie. "We wanted to create a warm atmosphere with great products and that's what we've done.
"We've evolved our business post pandemic. The food options weren't working so we closed the kitchen but we're bringing back food in a different format.
"We have pop-up events planned and we have live music and a wine evening to showcase our new wines."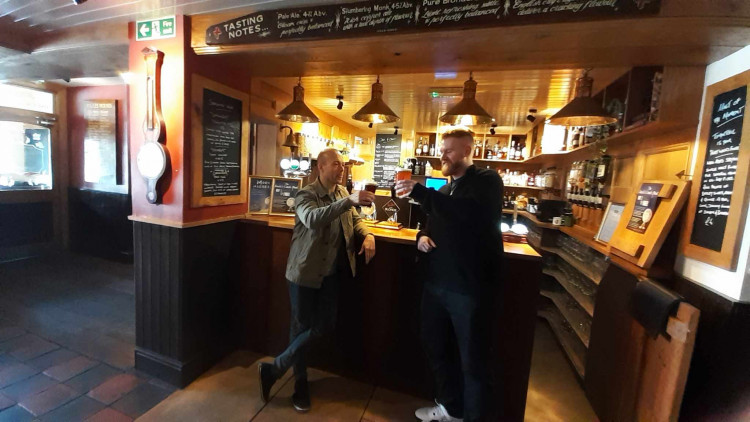 Licensee Charlie with The Mere's Aron Donnelly. (Photo: Nub News)
Chris has impressive plans for the pub which is going from strength to strength - but that's not surprising, given his impressive background. Just this week they held a successful autumn wine tasting evening as we told here .
He has a degree in Business Studies, was deputy manager at Sandbach's Old Hall, as well as working at Rookery Hall near Nantwich and The Swan at Tarporley.
"When the tenancy came up for The Mere Inn, I jumped at it," said Charlie. "I'd always wanted to run my own pub and thought that one was perfect."
And, it would seem, Charlie's well-honed plans for The Mere, including live music at weekends and evenings such as wine tasting, are working perfectly.
"Once a month, we're planning 'food pop-up' events with classics such as burgers and BBQs."
The pub is renowned for its whisky selection, which includes an extensive range of both British & World whiskies, premium artisan spirits, plus speciality wines.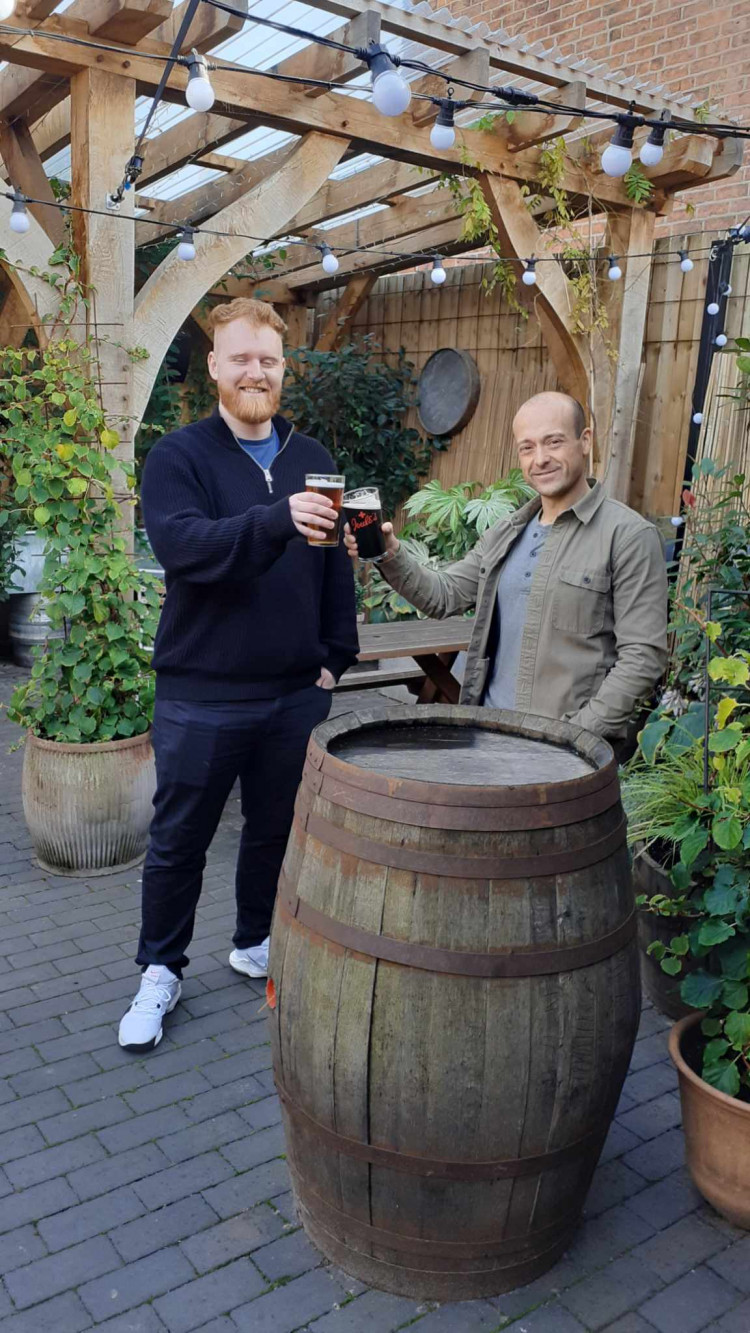 The Mere's covered outdoor area is a haven for customers. (Photo: Nub News)
The pub holds a Monthly quiz night and plans are also in the pipeline to bring back the gin festival that was an annual event pre-pandemic.
And food certainly isn't off the menu. On Fridays, you'll find homemade sausage rolls/pork pie on the bar and the first and third Friday of the month there's live music.
"The log burner and candles towards the evening create a warm, cosy atmosphere and we're also dog friendly," says Charlie. "There's a dog station with cushions and water bowls."
And it would seem that Charlie and the rest of the team at The Mere Inn, has got the mix just right – serving up quality products in a warm, clean & welcoming pub.
Alsager Nub News is proud to announce that The Mere is the latest sponsor of our news service.
The Mere will help us deliver the high-quality journalism that Alsager deserves - no clickbait or intrusive ads, just the latest updates on what's happening in our town.
It is thanks to the generosity of organisations like The Mere Inn that we can continue our mission to revive local news, both in Alsager and across the UK.
If you haven't tried The Mere Inn, please do and make sure you add it to your list for that extra sparkle this Christmas and next year!
For more details about events coming up and a background to the pub, take a look at their Facebook page here
New alsager Jobs Section Launched!!
Vacancies updated hourly!!
Click here: alsager jobs